Things to Do in Jodhpur
---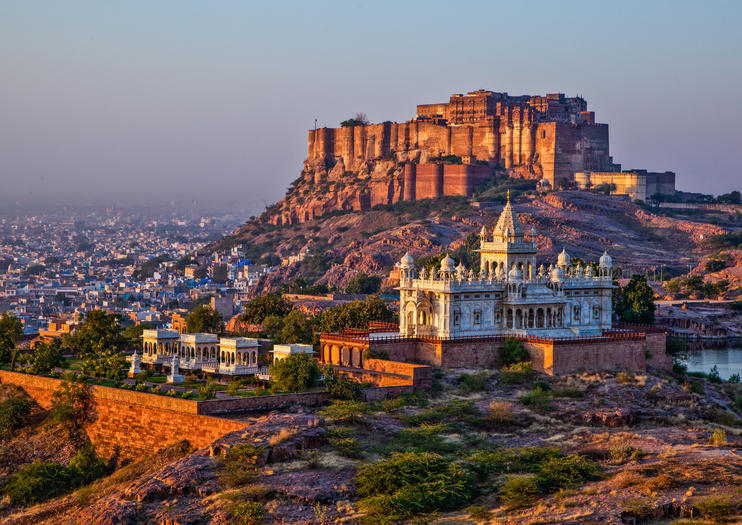 Mehrangarh Fort is a huge ancient fort located in Jodhpur in the state of Rajasthan. It's one of the largest forts in India and was built in the mid-15th century by Rao Jodha. The fort sits on a rocky hill presiding some 125 meters above the city, with the structure merging with the rock on which it stands. Still run by the Jodhpur royal family to this day, Mehrangarh Fort is filled with a strong sense of history and legend.
Enclosed by thick, imposing walls, the fort complex contains a museum, courthouses, gardens, and several magnificent palaces with vast courtyards and elaborate architecture. Among the royal residences are the Phool Mahal (Flower Palace), which was used for dance performances and features beguiling stained-glass windows, and Jhanki Mahal (Queen's Palace), where there's a colorful display of the cradles of former rulers.
Read More
Show Less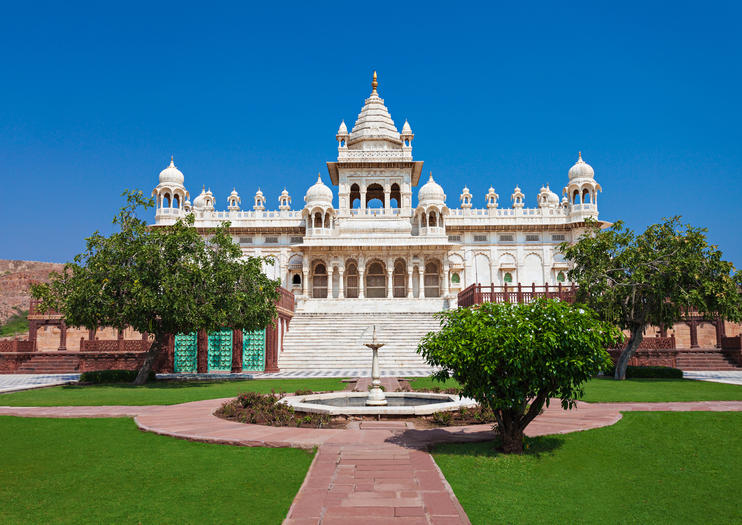 Not far from the Mehrangarh Fort in Jodhpur, the white-marble memorial to Maharaja Jaswant Singh II (the 33rd Rathore ruler of Jodhpur) sits majestically above a small lake. The structure is a fine example of Rajput architecture. It's built from carved marble sheets which are so thin and polished that they emit a warm glow when the sunlight hits them.
Enclosed within a multi-level garden, the cenotaph has been built in the style of a temple, featuring domes, pillars, and sculptures. It also displays portraits of the rulers and Maharajas of Jodhpur and houses a memorial to a peacock that flew into a funeral pyre. The royal crematorium and three other cenotaphs are located near to the main memorial.
Read More
Show Less
---